What is this Construction ?
    Construction is the New Zealand National Science Fiction convention for 1998.

When is this Construction ?
    Queens Birthday Weekend 1998.

Where is this Construction ?
    Wellington, New Zealand.
    To be exact we are using the West Plaza Hotel as the venue for the convention. This
    was the venue for Shakeycon in 1992 and has the great advantage of being literally in
    the heart of the city.

Who is this Construction ?
    Hmmm. That's bad semantics;
    The Main guests are Neil Gaiman, now the confirmed Guest of Honour,  and Norman
    Cates, our fan Guest of Honour. We will also invite other more or less local people of
    note to attend.

The committee
Foreman:   Evan McCarthy
Designer:   Joanne McCarthy
Company Accountant:   Ray Hampton
Design Consultant:   Ross Temple

What are the Construction costs?
    At this point in time a registration is $50.00. This is the lowest price we will offer and it
    will go up.
    A supporting membership is $20.00

Hotel costs are still to be finalised.  A year and a half out they can not give a definite room price but we are hopeful of rooms at under $100.00 per night.

Who do I Contact.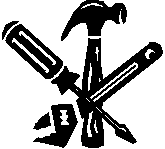 Mail:  Construction
          PO Box 11 559
          Manners Street
          Wellington.
E-Mail:  evan.mccarthy@welcom.gen.nz
             ross.temple@welcom.gen.nz